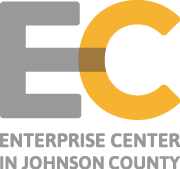 The Enterprise Center in Johnson County was recently selected to help form the first-ever Kauffman Entrepreneurs' Policy Network .
As a part of this initiative, we will be engaging entrepreneurs across the state of Kansas to help bring the voice of the entrepreneurial community to Topeka, though research, events and communications. If you would like to be involved in this effort, please fill out this form so that we can keep you in the loop!
I want to be engaged!